Well, we all know that it's Glastonbury Festival this year, and with the recent announcement that they will be holding a ticket resale on April 24th will be news to peoples ears. But have you been or are going to Glastonbury?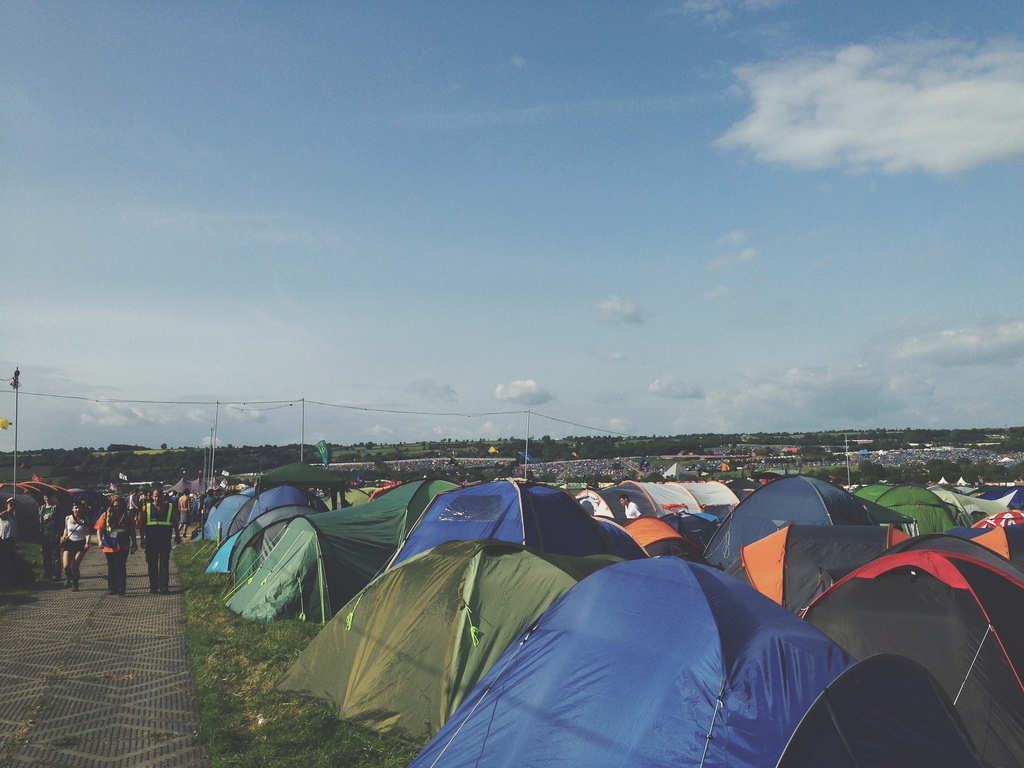 The great thing about having a Campervan or something similar is being able to take it wherever you want. Glastonbury has some interesting accommodation arrangements, in the sense that if you want to camp on site, you'll be in for some interesting living conditions in a tent. That's why with a campervan you can park up on one of the secure fields and have a much better time!
There are other options available too, thepopupmotel.com offer Glastonbury festival accommodation, where you can park your camper-van or motor-home in a spacious plot. If you're not going to take your pride and joy with you, you can also buy pitches for standard tents, large ridge-line tents or a unfurnished version of their famous bell tent.
You also have the option to stay at local bed and breakfasts or other types of accommodation that fall around Glastonbury. Bookings will most likely be difficult at this point, so watch out! A campervan is the most practical solution to camping at Glastonbury Festival, you get to stay in the warmth at night, you have electricity and also, your home is your transport!
Of course, the accommodation might not really matter to you, your're going for the bands not for a good nights sleep, but i'm sure being able to retire for the evening in comfort should be an important thing to think about.