Your holiday to Bude in nearly here, and you start packing for a great week of surfing and kayaking. But, how, exactly, will you get there? Avid surfers often have a quandary when choosing a vehicle, because they need something that can carry their boards and yet save them money. With the perfect surfing van, you can have both.
Lodging
Yes, that's right, your surfing van can be used for lodging. One of the best ways to save money – and get to spend more time on holiday, is to simply sleep in your van. Much better than an open-bed pickup, the van gives you shelter from occasional storms that sweep up the coast. It also provides security for you and your belongings.
Types of Vans
You can get an SUV van that serves as easy transport in town, as you travel to and from work. You can also get a camper van dedicated just to your surfing holidays. These are often outfitted with sleeping space, along with a kitchenette and even a bathroom, of sorts. This is something I'll be looking into getting once I've finished my surfing lessons.
Versatile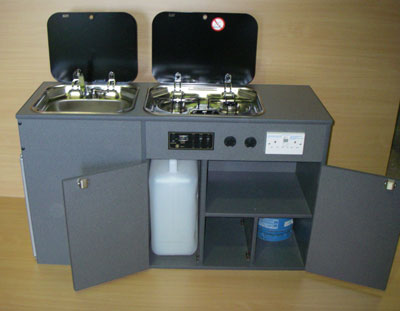 Many of the campervans used for surfing are easily converted to passenger vehicles. The kitchen, complete with mini-fridge, stove, and sink can often be lifted out as a single unit. If this is your only vehicle, you may wish to store these units to reduce weight. By doing so, you can increase fuel mileage as you use the vehicle for work and commuting. The beds in these camper vans are also usually removable, with little effort required. This allows you to lock in extra bench seats and captain's chairs for driving your buddies – or family – around.
Sun Roof, or No?
Many surfing vans come with a sun roof – especially the newer models. Owners who have sun roofs love them, and once you own a vehicle with a sun roof, you probably won't want to ever do without one. Sure, you can open a side window for ventilation, but the sun roof is ideal for letting heat out without blowing back into the cabin. It draws smells and smoke from cooking much better than a side window does.
Roof Racks
Most surfing vans are fitted with roof racks to which you can strap down your surf boards. This is a great feature, but another great reason to go with a van rather than a truck is so that you can lock your board inside. Since the van is also your transportation, you want your belongings secured on your holiday trip, and open bed trucks simply do not offer this security and convenience.
Panel or Window?
Another decision you will have to make in selecting a surfing van is whether or not to get a panel van. One of the plusses of a panel van is added storage. You can often install a drop-down bunk on the inside of a panel van. However, sliding or fixed glass windows give you better visibility, and improve ventilation if they open.
The perfect surfing van fits your needs, and is a comfortable home away from home.